Adobe Premiere Pro Advanced
2-Day Live Class
10AM - 5PM
This 2-day course provides a thorough overview of the interface, tools, features, and production flow for using Premiere Pro. The course is an ideal combination of instructor-led demonstration and hands-on practice for getting to know this revolutionary nonlinear video-editing application. You will perform basic editing functions while familiarizing yourself with the user interface, and you will learn to use Premiere Pro's powerful real-time video and audio editing tools to give you precise control over virtually every aspect of your production.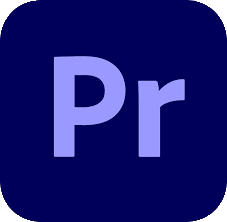 Professionals interested in creating videos using Adobe Premiere Pro and the applications that connect to it.
Adobe Premiere Pro Advanced | Starts on 05/18/2023
$795.00
Adobe Premiere Pro Advanced | Starts on 07/20/2023
$795.00
Note: The curricula below comprise activities typically covered in a class at this skill level. At his/her discretion, the instructor may adjust the lesson plan to meet the needs of the class. 
Lesson 1: Managing Projects
Organizing Footage for Projects
Using the System Compatibility Report
Setting Preferences and Project Settings
Managing Media Cache Files
Working with Ingest Settings
Creating and Working with Proxies
Using the Project Manager
Working with Multiple Projects
Importing Projects or Sequences into Projects
Lesson 2: Putting Clips in Motion
Working with Fixed Motion Effects
Changing Position, Scale, Rotation, Anchor Point
Keyframing Motion Properties
Working with Keyframe Interpolation
Using Vector Motion Properties
Applying the Auto Reframe Effect
Adding a Drop Shadow
Lesson 3: Adding Video Effects
Working with Visual Effects
Applying Source Clip Effects
Masking and Tracking Visual Effects
Keyframing Effects
Using Effect Presets
Exploring Frequently Used Effects
Using the Render And Replace Command
Lesson 4: Performing Advanced Editing Techniques
Performing Three and Four-Point Edits
Using Roll, Slip, and Slide Edits
Using Sync Lock and Track Lock
Finding and Removing Gaps in the Timeline
Using Scene Edit Detection
Changing Clip Playback Speed
Using Time Remapping
Selecting & Moving clips
Replacing Clip Instances and Source Media
Using the Program Monitor Editing Mode
Creating and Editing Nested Sequences
Trimming in the Program Monitor
Working with 360o VR Video
Lesson 5: Working with Audio
Normalize vs. Gain
Understanding Audio Track Types
Introduction to Audio Effects
Using the Clip Mixer
Mixing Audio with the Track Mixer
The Essential Sound Panel
Defining Audio Types
Matching Volume
Repairing Audio
Using Audio Ducking
Using Remix to Retime Audio
Using Remove and Paste Attributes with Audio
Dynamically Linking to Adobe Audition
Lesson 6: Creating Titles and Captions
Using the Essential Graphics Panel
Creating Text and Text Styles
Working with Shapes
Placing Graphics and Video
Creating Automatic Rolls and Crawls
Using Keyframing with the Essential Graphics Panel
Creating Responsive Titles
Saving Motion Graphics Templates
Working with After Effects Motion Graphics Templates
Using the Text Panels to Transcribe a Sequence
Understanding Caption Types
Creating and Exporting Captions
Lesson 7: Color Correction and Grading
Fundamentals of Color Corrections
Working with Lumetri Color
Primary Color Corrections
Secondary Color Corrections
Shot Comparison and Matching
Working with Lumetri Scopes
Creating and Exporting LUT's
Using Blending Modes for Color Correction
Using Other Color Correction Effects
Lesson 8: Compositing Techniques
Working with Multiple Video Tracks
Using the Ultra Key Effect with Green Screened Footage
Using Opacity and Blending Modes
Applying the Track Matte Key
Dynamically Linking After Effects Compositions
Lesson 9: Multicamera Editing
Setting Up the Multicamera Process
Creating a Multicamera Sequence 
Switching Between Multiple Cameras
Finalizing Multicamera Editing
Advanced Multicamera Techniques
Lesson 10: Exporting
Exporting Frames
Using the Quick Export Option
Direct Export vs. the Queue
Exporting with the Adobe Media Encoder
Using the Media Encoder Preset Browser
Creating Adobe Media Encoder Presets
Creating a Master Archive File
Exporting to Social Media
HDR Export
Using Multiple Output Presets