Adobe Illustrator Advanced
2-Day Live Class
10AM - 5PM
Adobe Illustrator is an essential design tool for anyone who needs to express ideas visually in print, on the web, and in any other medium. In this course, which is a combination of Adobe Certified Instructor-led demonstration and hands-on practice, you will learn the advanced techniques of working with Illustrator so that you can incorporate visual effects into your workflow.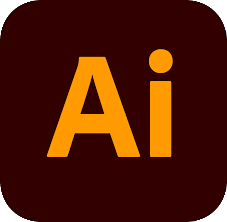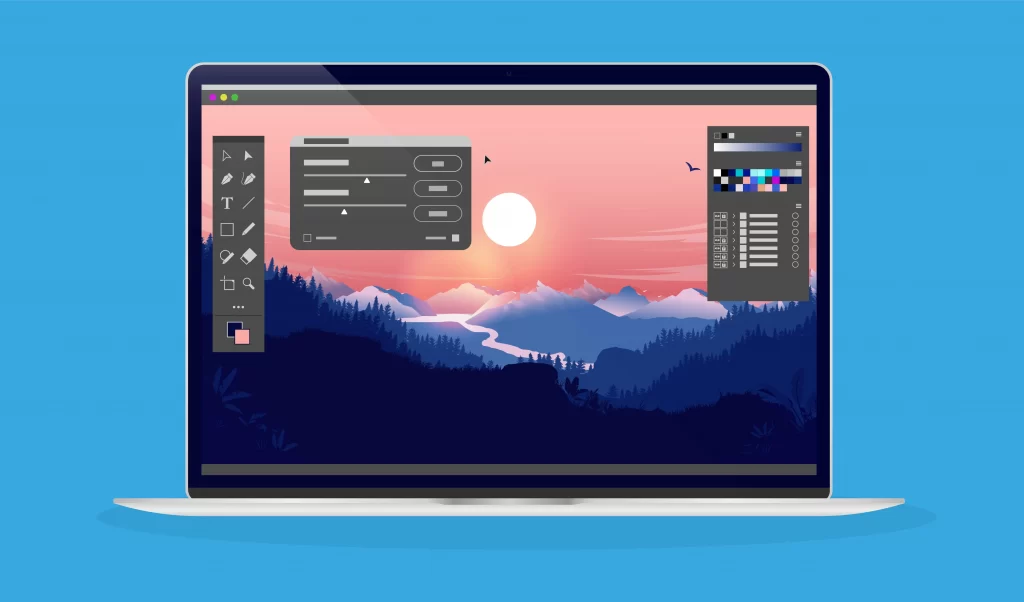 Creative professionals seeking the fastest, easiest, most comprehensive way to learn Illustrator.
Adobe Illustrator Advanced | Starts on 04/20/2023
$795.00
Adobe Illustrator Advanced | Starts on 06/22/2023
$795.00
Note: The curricula below comprise activities typically covered in a class at this skill level. At his/her discretion, the instructor may adjust the lesson plan to meet the needs of the class. 
Lesson 1: The Basics of Illustrator Objects
Overview of Object Types
Understanding Illustrator Objects
Using the Layer and Appearance Panel with Objects
Converting Objects into Different Types
Expanding Objects
Lesson 2: Object Construction
Shape and Line Tools Review
Using the Pathfinder Panel
Working with Compound Paths
Drawing in Normal, Behind, and Draw Inside Modes
Aligning, Joining, and Averaging
Reshaping Paths with the Pencil and Pen Tool
Using the Curvature and Pen tools
Using the Variable Width Tool
The Recolor Artwork Panel
Working with Live Paint Groups
Drawing with the Shaper Tool
Using the Shape Builder Tool
Creating Objects Repeats
Image Tracing
Using the Eraser Tools & the Bob Brush
Lesson 3: Effects and Graphic Styles
Using the Appearance Panel
Adding Additional Strokes and Fills
Reordering Appearance Attributes
Using and Editing Effects
Applying Photoshop Effects
Rasterizing Objects
Using and Creating Graphics Styles
Applying Appearances to a Layer
Lesson 4: Working with Symbols
Using Existing Illustrator Symbol Libraries
Creating and Editing Symbols
Working with the Symbol Tools
Using Multiple Symbol Groups
Breaking a Link to a Symbol
Lesson 5: Creating Artwork with Perspective Grids
Working with the Perspective Grid Tools
Choosing and Adjusting a Perspective Grid
Drawing Artwork in Perspective
Selecting and Transforming Objects in Perspective
Moving Planes and Objects Together
Moving Objects in a Perpendicular Direction
Moving a Plane to Match an Object
Releasing Objects with Perspective
Lesson 6: Using Strokes
Using the Stroke Panel
Creating and Editing Multiple Strokes
Applying Brushes and Patterns to strokes
Using the Variable Width Tool and Stroke Profiles
Gradient Stroke Options
Lesson 7: Color Transitions and Blends
Creating and Editing Gradients
Using Gradient Meshes
Advanced Blend Options
Lesson 8: 3D and Materials
Using the 3D and Materials Panel
Creating 3D Objects
Applying Adobe Substance Materials
Creating Custom Materials
Using Lighting Options
Using and Editing Ray Tracing Options
Lesson 9: Reshaping Dimensions
Creating and Editing Warps & Envelopes
Using the Classic 3D Effect
Free Transform Effect
Transforming Objects with Effects
Lesson 10: Pattern Making
Creating and Editing Patterns
Applying Transformations to Patterns
Working with Layered Patterns
Lesson 11: Working with Opacity Masks and Clipping Paths
Using Clipping Masks
Creating Layer Clipping Masks
Creating and Editing Opacity Masks
Lesson 12: Combining Apps
Placing Photoshop files
Saving Layered Photoshop Files
Placing PDF Files
Placing Multiple Images
Working with Image Links
Embedding and Unembedding Images
Lesson 13: Exporting Artboards and Assets
Exporting Artboards
Packaging a File
Exporting Individual Assets
Creating Artwork for Devices and the Web
Saving SVG Files
Creating Pixel-Perfect Drawings
Aligning new Artwork to the Pixel Grid
Aligning Existing Artwork to the Pixel Grid
Creating CSS from the Design
Copying and Exporting CSS