Motion 101 - Introduction to Motion
Course Length – 3 Days   
/
   Course Price: 1,495.00 USD
Create brilliant titles, transitions, effects, and more with Motion 5, the motion graphics companion to Final Cut Pro X. This hands-on course starts with motion graphics fundamentals and moves into compositing, animation, and the world of 3D. Explore new intelligent templates to quickly and flexibly create high-quality effects, titles, transitions, and generators as well as create rigs to adjust related parameters with a single control.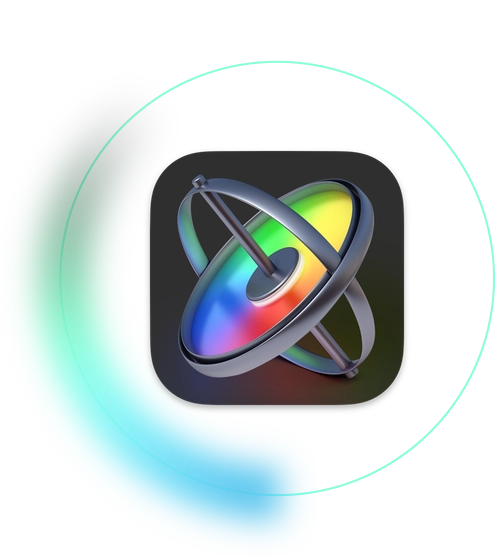 Upon completion of this course, students will be able to:
Creating Smart Motion Templates and publishing them to Final Cut Pro X
Creating parameter rigs to quickly adjust with a single control
Understanding behavior-based animation
Using keyframes to create animation
Creating content with Generators, shapes and paint strokes.
Stabilizing and tracking media
Animating cameras and using advanced 3D features.
This class is designed for students who are looking to learn more about creating motion graphics using Motion and who prefer hands-on, interactive instruction.
Students should have the following prerequisite knowledge prior to attending the course:
Knowledge of macOS and basic computer navigation
Basic knowledge of editing terminology is highly recommended
Note: The curricula below comprise activities typically covered in a class at this skill level. The instructor may, at his/her discretion, adjust the lesson plan to meet the needs of the class.
Lesson 1: Motion Fundamentals
Getting around in motion
Building a composite
Lesson 2: Animation
Creating Animation with Behaviors
Animating with Keyframes
Lesson 3: Motion Graphics Design
Creating content with shapes, generators, and paint strokes
Creating text effects
Working with Particle Emitters and Replicators
Using Audio
Lesson 4: Visual Effects Design
Speed changes and optical flow
Keying and compositing
Lesson 5: Introduction to Publishing and Rigging
Publishing smart templates for Final Cut Pro
Rigging and publishing widgets
Lesson 6: Introduction to 3-D
Building a 3-D Scene
Animating cameras and using advanced 3-D features