Course Length – 3 Days   
/
   Course Price: 1,495.00 USD
This three-day course takes you through Logic's powerful advanced features, covering everything from production, editing, and mixing, to notation and scoring to picture. Throughout the class professional secrets are revealed regarding how to streamline production workflow, accelerate editing tasks, effectively manage takes, and construct a mix that will meet the most exacting standards. You'll discover powerful techniques for multi-track recording and explore the limitless potential of Logic's audio instruments, including the revolutionary Sculpture.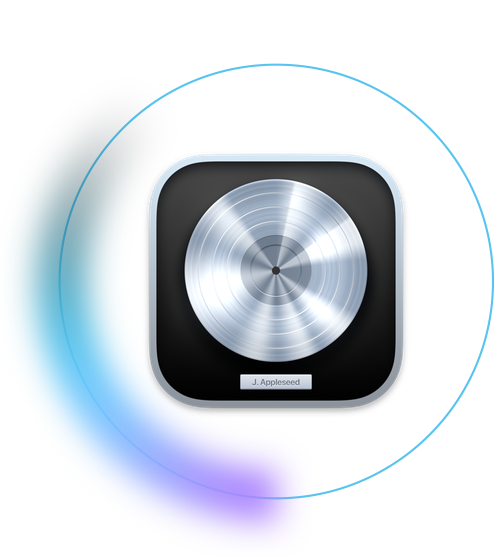 Upon completion of this course, students will be able to:
Working with Synthesizers, Ultrabeat, Sampler, Alchemy, and Notation
Working with Picture, Metering and the Mixing Environment
Control Surfaces
This class is designed for those who want to learn music production and composition using Logic Pro or Logic Express. The course is best suited for those who prefer hands-on and interactive instruction to explore the full functionality of Logic Pro.
Students should have the following prerequisite knowledge prior to attending the course:
Basic knowledge of Mac OS
Logic 10.5, with all available sounds installed
A 25 key minimum, velocity-sensitive keyboard, with Modulation, such as the Korg nanoKEY2
Note: The curricula below comprise activities typically covered in a class at this skill level. The instructor may, at his/her discretion, adjust the lesson plan to meet the needs of the class.
Lesson 1: Logic Synthesizers Basic E Series
ES M – A single oscillator, monophonic synth.

ES E – ES E is for synth pads (the "E" stands for Ensemble).
ES P – ES P is a mono timbral, 8 voice synth.
EFM1 – EFM1 features two-operator FM synthesis, containing a sine-wave carrier, and a multi waveform modulator
Lesson 2:  Logic Full-Features Synthesizers


Retro Synth – A powerful set of vintage synths — all with intuitive controls — make it easy to recreate your favorite electronic sounds from the '70s and '80s.
 
ES1 – The ES1 contains two Oscillators, Lowpass Filter with controls for Cutoff, Resonance, and Slope, and full ADSR for Volume and Filter, with Velocity control of all relevant parameters.
ES2 – A versatile synthesizer that delivers sounds ranging from classic analog to modern digital, including FM.
Sculpture – Sculpture is a unique physical modeling instrument that produces tones no other synthesizer can.
Lesson 3:  Ultrabeat
Combination of a classical drum machine with some really interesting add-ons.
Lesson 4: Sampler 
A powerful replacement for the EXS 24 featuring a new user interface, increased functionality, and ease of use
Lesson 5:  Alchemy
The ultimate sample-manipulation synthesizer, is the most powerful instrument in Logic Pro. It comes with an enormous library of over 3000 
sounds and a keyword browser to quickly zero in on what you're looking for.
Views, Sources, Oscillators, Source Filters, Voice Filters, and Master Controls
Modulations, AHDSR, LFO, Sequencer, FX, MSeg Envelope, ModMap
Morph Modulation, Xfade XY, Xfade Linear, Assigning Perform Controls
Making Sequence Drum Grooves
Importing samples, Automap samples, Looping, Velocity layering
Granular Synth
Spectral Resynthesis
Spectral Resynthesis with images
Morph XY and Morph Linear
Lesson 6: Notation
Single part
Lead sheet with lyrics
Small Arrangement from Piano to Full Orchestra
Lesson 7: Picture
Lesson 8: Metering and the Mixing Environment
Signal Flow and best practices
Parallel compression
Peak, RMS, and LUFS
Room/Monitor considerations
Lesson 9: Odds and Ends
Beat Detection
Freeze tracks
Hide tracks
Moving project between Logic and Pro Tools