Support Faculty or Support Teaching Staff
For K-12 and Colleges media programs, FMC offers year-round support as follows:
Teach-the-Teacher Courses
Annual Support Program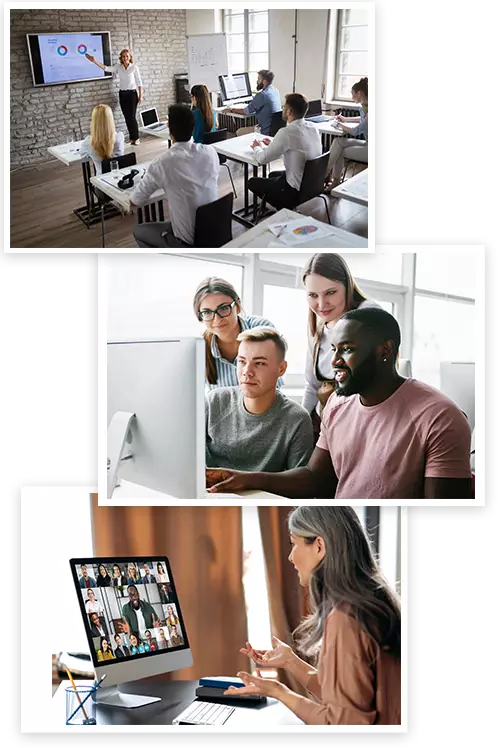 Teach-The-Teacher

Onboard Your Faculty into the Final Cut Pro Ecosystem
The Teach-The-Teacher course is a hybrid course that includes self-paced on demand video learning, combined with 2 days of in class instruction and after class support (bi-weekly group webinars). The course will be filled with FCP essential skills along with common troubleshooting problems teachers might experience in the classroom (ie: tricks for working with the exercise files, problem solving common errors students run into and recommendations for delivering the material for exam retention).
Also available is 9 hours of high-quality pre-recorded videos with exercise files. These includes:
Live introduction recordings from instructors
Screencaps with zoom ins, shortcut keys and overlays
All files delivered in 1080p or 4K
Exercise Flies for teachers to download (2-3 GB)
Booklet for teachers
An outline for the 2 day in class curriculum for instructors at FMC to follow
Min Video Screencap FAQ series for teachers to watch when troubleshooting (to complete after a few classes have been run)
Access to Technical Support Throughout the Year
The Annual Support Program provides facilities to FMC's year-round Apple Certified Instructors for creative tech support.